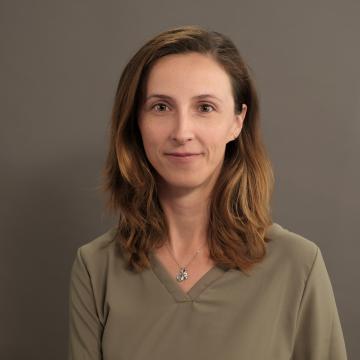 Department of Asian Studies
Asst. Prof. Saša Istenič Kotar
Saša Istenič Kotar is Assistant Professor in the Department of Asian Studies at the University of Ljubljana and Director of the Taiwan Study Center in Slovenia. She is also an Executive Board Member of the Slovene East Asia Resource Library (EARL), an Associate Board Member of the International Journal of Taiwan Studies (IJTS) and a former Executive Board Member of the European Association of Taiwan Studies (EATS). For her research, she has received a number of scholarships and awards, including the National Sun Yat-sen University award for an outstanding doctoral dissertation. She has presented papers in many national and international conferences worldwide and published various articles on topics related to Taiwan and China studies.
Education:
BA Japanese and Chinese Studies, University of Ljubljana (2002)
MA Chinese Studies, University of Leeds, (2004)
PhD China and Asia-Pacific Studies, National Sun Yat-sen University, ROC Taiwan (2009)
Courses Taught:
Taiwan's Status and Role in the International Community
Selected Topics in Taiwan Studies
Areas of expertise: China/Taiwan relations, EU-China/Taiwan relations, East Asian security and diplomacy
Recent publications:
Istenič S., Pejič N. and Šabič Z.: "The Past is Important but the Future Matters — China And The Post-Yugoslav States." In: S. Keil, B. Stahl (eds.), A New Eastern Question? Great Powers and the Post-Yugoslav States. Stuttgart: Ibidem, 2022,  str.: 167-198.
Tajvan : biser v neizprosni geopolitični realnosti. 1. izd. Ljubljana: Znanstvena založba Filozofske fakultete, 2021. 124 str., ilustr., zvd. ISBN 978-961-06-0422-8. [COBISS.SI-ID 48652035] 
Vzhodna Azija : ključni varnostno-politični izzivi. V: BEKEŠ, Andrej (ur.), ROŠKER, Jana S. (ur.), ŠABIČ, Zlatko (ur.). Procesi in odnosi v Vzhodni Aziji : zbornik EARL, (Zbirka Studia humanitatis Asiatica, ISSN 2463-8900). 1. izd. Ljubljana: ZIFF. 2019, str. 409-425. https://e-knjige.ff.uni-lj.si/znanstvena-zalozba/catalog/view/181/277/4698-1. [COBISS.SI-ID 36508253]
New directions in Taiwan's foreign policy. V: SULLIVAN, Jonathan (ur.). A new era in democratic Taiwan : trajectories and turning points in politics and cross-strait relations, (Routledge research on Taiwan series, 26). London; New York: Routledge. 2018, str. 156-176. [COBISS.SI-ID 67505506]
The 16+1 cooperation platform : developments, prospects and concerns. Paris: Maison de la Recherche de l'Inalco, 2017. [COBISS.SI-ID 67650402]
Compulsory Courses
Elective Courses