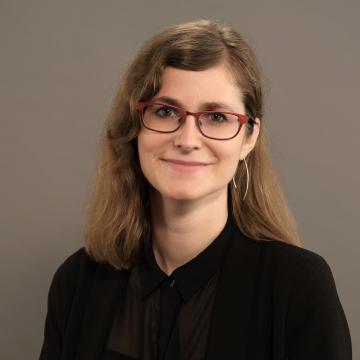 Office hours
1st semester: Monday, 2.40-3.40 p.m.
2nd semester: Thursday, 4.20-5.20 p.m.
Cabinet
001 ZAVETIŠKA
"Pričujoča monografija ni le zgledno napravljena znanstvena študija, ampak ena prvih družboslovnih oziroma humanističnih raziskav postjugoslovanske stvarnosti, ki se ne izčrpa zgolj v analizi stanja, ampak s svojo širino, inovativnostjo in inspirativnostjo ponuja možnosti konkretnih subverzivnih, emancipatornih in participativnih angažmajev za preseganje sedanjega stanja."
(iz recenzije monografije "Nismo Vaši"; red. prof. dr. Mitja Velikonja)
Department of Ethnology and Cultural Anthropology
Assoc. Prof. Alenka Bartulović
Alenka BARTULOVIĆ, PhD, born in 1981 in Sarajevo, is Assistant Professor at the Department of Ethnology and Cultural Anthropology. She wrote the award winning book We're Not One of You!" Antinationalism in Post-war Sarajevo (Znanstvena založba Filozofske fakultete, 2013). Her research interests include the remembering process and identification in the Balkans, rural anthropology, gender studies, anthropology of hope, construction of Other etc. Her latest work explores urban-rural dichotomies in post-Yugoslav space and musical practices of Bosnian refugees in Slovenia.
She was a member of the Organizing Committee MESS - Mediterranean Ethnological Summer Symposium and a member of the Organizing Committee of 10th Biennial Conference of the European Association of Social Anthropologists: Experiencing diversity and mutuality (2008). In 2007 and 2008 she was a coordinator in the process of development of the Interdisciplinary doctoral program in the humanities and social sciences: Balkan Studies at University of Ljubljana. As a resarcher she worked on various research projects and from 2006 to 2007 she was an associate researcher at research network RAMSES2: Re?seau d'Excellence des centres de recherche en sciences humaines sur la Me?diterrane?e, La Maison Me?diterrane?enne des Sciences de l'Homme d'Aix-en- Provence (2006-2007). She also designed a number of projects for NGOs, intend to faciliate the social inclusion of refugees in Slovenia.
Compulsory Courses
Elective Courses