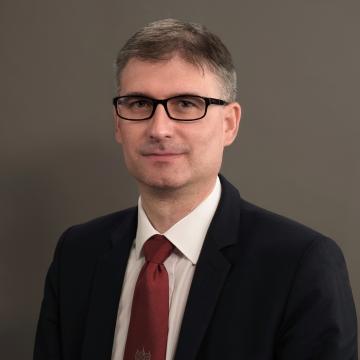 Office hours
Office hours: every Wednesday 9.40-11.10, room 318. Please, send an email beforehand to gasper.ilc@ff.uni-lj.si.
Exam feedback: during the first office hours after the results have been published in the exam information system VIS.
Cabinet
318
Department of English
Prof. Gašper Ilc
Gasper Ilc is a Professor at the Department of English and American Studies at the Faculty of Arts, University of Ljubljana. In 1999, he obtained a bachelor's degree in English and History. He received his master's degree in 2002, and in 2004, he obtained his PhD with the thesis "Syntactic Aspects of Negation: a Cross-Linguistic Study."
 
At the Department of English and American Studies, he teaches courses on English linguistics (English verb, English generative grammar, Semantics and pragmatics). His research interests include synchronic (English) theoretical and applied linguistics, contrastive analysis and discourse analysis.
Compulsory Courses
Elective Courses